Array Networks DesktopDirect

Remote Desktop Access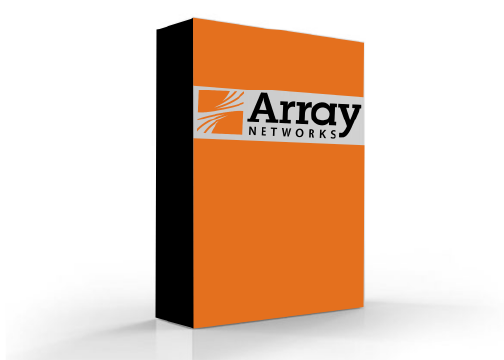 Array Products
Array Networks SSL VPN Secure Access
Array Networks DesktopDirect
#desktopdirect
Get a Quote!
Overview:
Available for AG Series physical and virtual appliances, DesktopDirect is an innovative remote desktop access solution that enables employees to securely access work PCs from any location and from any device as if they were in the office.
In contrast to VPN connectivity, DesktopDirect remote desktop access enables workers to access physical and virtual office desktops from any remote location — whether they are at their home office, a customer or partner site or on a Windows, Mac, iPhone, iPad or Android device. DesktopDirect leverages proven and scalable remote desktop technologies to deliver the industry's most secure and cost-effective solution for enabling tablet access and bring your own device strategies, increasing employee productivity and mitigating the effects of business continuity events.
AG Series Secure Access Gateways
Secure access is undergoing dramatic change. With increasing mobility, growing adoption of cloud services and a shift in thinking that emphasizes securing data in addition to securing networks and devices, modern enterprises require a new breed of secure access solutions. Secure access gateways centralize control over access to business critical resources, providing security for data in motion and at rest and enforcing application level policies on a per-user basis.
The Array AG Series secure access gateway addresses challenges faced by enterprise, service provider and pubic-sector organizations in the areas of secure remote and mobile access to applications and cloud services. Available in a range of scalable, purpose-built appliances or as a virtual appliance for cloud and virtualized environments, the AG Series can support multiple communities of interest, connect users both in the office and on-the-go and provide access to traditional enterprise applications as well as services running in public and private clouds.
Features:
Integrated SSL VPNs, remote desktop and secure mobile access
AccessDirect, DesktopDirect and MotionPro are feature-rich SSL VPN remote access, remote desktop and secure mobile access software editions engineered for Array's physical and virtual AG Series SSL VPN appliances. Software editions may be purchased and deployed independently or combined to create an integrated platform that meets a diverse set of secure remote and mobile access requirements. Whether deployed as physical or virtual SSL VPN appliances, all software editions support Array business continuity licenses to cost-effectively support burst usage as needed in the event of planned or unplanned circumstances.
Anytime, anywhere browser-based secure remote access, enables increased productivity for employees, partners, tenants, customers, contractors and guests
Simple, scalable and secure remote desktop that enables use of PCs and virtual desktops from any device in any location
Secure mobile access for individual native and Web applications for supporting Bring Your Own Device (BYOD) or secure access from managed smart phones and tablets
256 secure access portals, customizable to the security and usability preferences of multiple tenants and communities of interest
Range of access methods including Web, Layer-3, thin-client and client-server connectivity
High-performance 2048-bit SSL encryption
Supports a range of AAA and dual-factor authentication schemes
Endpoint security including device-based identification, host-checking, cache cleaning and adaptive policies
Per-user policy engine for identity-based access to URLs, files, networks and applications
Cross-platform support for a range of devices, operating systems and browsers
Array Business Continuity (ABC) contingency licenses for affordably supporting surge remote access
Familiar CLI, intuitive WebUI and centralized management for ease of use and configuration
AccessDirect
No pre-installed clients; eliminates firewall and network traversal issues common to traditional SSL VPNs
DesktopDirect
Enables all office employees to be productive before and after work and on weekends
Rapidly and cost-effectively enables mobility and BYOD
Full application availability without investing in additional licenses or duplicate environments
Significantly reduces possibility of data leakage because data never leaves the corporate network
Built-in Wake-on-LAN (WoL) power management boots up PCs on demand to reduce energy costs
Desktop self-registration enables easy, rapid deployment
MotionPro
On-demand per application connectivity via IPsec or SSL VPN
L4 SDK enables automatic secure tunnels for 3rd party apps
Secure browser for Web and HTML5 applications
Enterprise app store with automatic installation of native apps
Secure container stores data associated with enterprise apps to prevent data leakage
Client, app and device security
Specifications: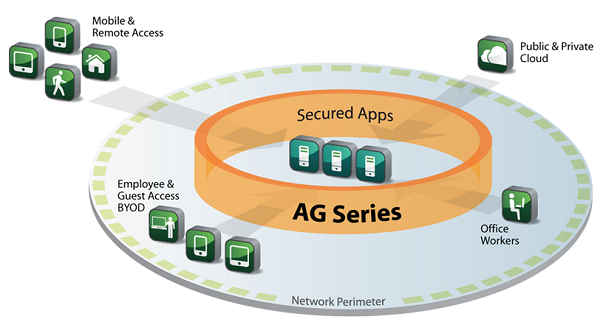 Array AG Series Architecture
Product Specifications
AccessDirect
DesktopDirect
MotionPro
SSL VPN Remote Access
Remote Desktop Access
Secure Mobile Access
Clustering
Standard
Standard
Standard
WebUI
Standard
Standard
Standard
SSL & IPSec Encryption
Standard
Standard
Standard
Virtual Portals
5 Included
5 Included
5 Included
Web Applications
Standard
N/A
N/A
L3 VPN Client
Standard
N/A
N/A
Host Checking & Cache Cleaning
Standard
N/A
N/A
L4 Thin Client
N/A
Standard
N/A
Array Registration Technology
N/A
Standard
N/A
Wake-on-LAN (WoL)
N/A
Standard
N/A
Enterprise App Store
N/A
N/A
Standard
L3 Mobile VPN
N/A
N/A
Standard
L4 SDK Tunneling
N/A
N/A
Standard
Secure Browser
N/A
N/A
Standard
Client, App & Device Security
N/A
N/A
Standard
Additional Virtual Portals
Optional
Optional
Optional
Array Business Continuity
Optional
Optional
Optional
Multi-language WebUI
Standard
Standard
Standard
Pricing Notes:
Pricing and product availability subject to change without notice.